Mission Statement
Deliver high quality products to
our customers on time at a
competitive price.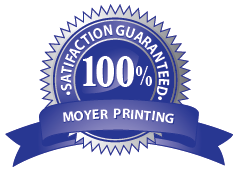 Company Profile
We've been serving the printing needs of our English and French clients in the
North Bay Area since 1982. We are a family run business focused on developing
successful relationships with our customers.
We are always seeking better ways to improve our ability to service our clients.
Print technology is very dynamic and processes have streamlined but quality and
customer service remains the foundation of our business.
Louise and Al Moyer